Office Safety Precautions in Effect During the Pandemic
My office is taking the following precautions to protect our clients and help slow the spread of COVID 19
Office seating in the waiting room and therapy room have been arranged for appropriate physical distancing.
Clients are welcome to wear masks, although the use of masks is not at this time, required as long as 6 feet distance is maintained between therapist and client during session time.
I will make every effort to maintain safe distancing with all clients who attend in person services.
Restroom soap dispensers are hands free and maintained. Everyone is encouraged to wash their hands. An additional washing station is provided in the coffee bar area to avoid the need to operate bathroom doors and light switches.
Hand sanitizer that contains at least 60% alcohol is available in the therapy room.
Appointments are scheduled at specific intervals to minimize contact between client groups and to allow time for proper sanitization between sessions.
Clients are asked to wait in their cars or outside until no earlier than 5 minutes before their appointment time.
Preferred payment method is e-transfer although cheques are accepted and handled with contamination protocols. Cash is not accepted at this time. Clients who pay with e transfer are asked to set up payee details prior to the session and encouraged to submit payment prior to session.
Signed Informed consent documents, required by health regulations, will be emailed to clients prior to session date where contact information is made available to avoid the need for paper and pen usage. In the event that a form has not been read and signed prior to session, a copy will be provided at the start of the session along with a complimentary pen.
Physical contact is not permitted. No hand shaking, touching or transfer of personal items.
An exit door is easily accessible in the therapy room for both client and therapist in the event of an unexpected cough or sneeze.
Tissues and trash bins are easily accessed. Trash is disposed of on a frequent basis.
Common areas are thoroughly disinfected at the end of each day.
Looking to resolve marriage or family issues?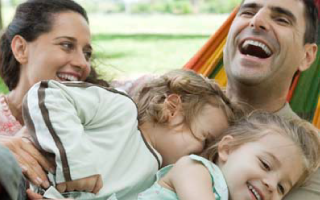 See why Julie has devoted herself to helping others