About Julie Andersen M.A., R.C.C. in Qualicum Beach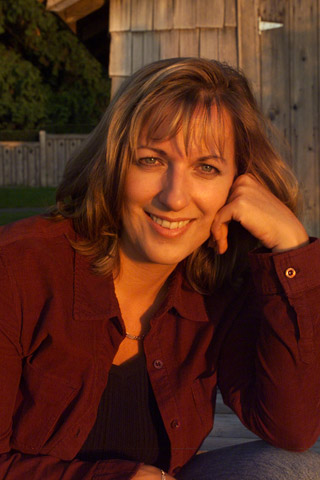 Julie is a Marriage and Family Therapist and registered clinical counselor, who operates her own private practice in Qualicum Beach, B.C. Julie has a Master's degree in Marriage and Family Therapy. She is a registered member in good standing with the B.C. Association of Clinical Counsellors (BCACC). As an extension of her training in Marriage and Family Therapy, Julie has sought additional training in the areas of Emotion Focused Therapy, Narrative Therapy, Solution Focused "Brief" Therapy, Crisis and Grief Counselling, Bereavement Support Services and Critical Incident Stress Management.
Julie has led workshops and seminars in areas of "Loss & Grief/Bereavement" and "Parenting" and has taught courses on "Cognitive Behavioral Therapy," "Child Development," "Adolescent Development," "Adult Development," "Loss & Grief Counselling" and "Counselling Skills."
Julie believes the way in which she works with people should always be motivated by respect for their dignity and the stories they bring with them into therapy. She says, "Therapy is not about doing something to another to produce growth but rather joining them in a process of discovery." She believes it is only when security and trust are established in a counselling relationship that growth and change can take place.
Julie has a story of her own which inspires her work and effectiveness with people.
She counsels out of a heart that has been deeply wounded by the tragic deaths of her previous husband and two year old son in 1994. This tragedy left Julie alone to raise and support three young daughters. It is out of this tragedy that Julie has gained personal strength and the ability to embrace a new story of restoration and hope. Julie has since learned the joys and challenges of a blended family, supporting and guiding her children, who are all now in various stages of adulthood and married with families of their own. This has all added a critical element to Julie's academic knowledge of the intrinsic cost and value of marriage and the family unit.
Julie's personal experience has opened many doors for working with survivors of trauma and loss, serving her local community, Parksville/Qualicum Beach, in the area of critical incident stress management as well as leading bereavement workshops and seminars and speaking at various functions, in her local community of Parksville/Qualicum Beach/Nanaimo, as well as various locations across Canada. It is Julie's desire that her skills and training compliment her story of loss, restoration and hope in a way that makes her authentic in her life and practice.